I am the first to admit that I can be a little disorganised, something which often surprises people given the fact that I manage to juggle four children, a home, a blog and a thousand other things on top. People often comment that we must run our house like an army training camp, every day a military operation just to leave the house, everything planned to perfection, bags packed, clothes laid out, lunches made and homework done. The truth is that our lives are every bit as chaotic and manic as you would expect with four children and, more often than not, I am running around like a lunatic, flinging together sandwiches and PE Kits, searching for lost shoes and reading books, typing out a blog post with one hand and drinking an imaginary cup of tea in the other, our dinner burning in the oven and the house an absolute bombsite. And in that way, I'll take the title of being disorganised without question!
So it was a real source of amusement between my friends when I announced that I was planning a baby shower for one of our friends. And not just any old baby shower, but a baby shower where there was a grand total of 50 guests invited, more people than some have at their weddings! I noticed the raised eyebrows and the stifled laughter, all of them no doubt thinking the same, "Oh god, what kind of disaster is this going to be?". And, stubborn as ever, I refused their offers of help, telling them that it was all under control, that everything was sorted and they simply had to help me to get the Mummy-to-be to the venue without raising suspicion.
And then I freaked out.
With my first step being to secure a venue, I knew that our options were limited. Most baby showers that I have been to recently have been an "afternoon tea" affair, in quaint country cafes or the back room of a pub, but with so many guest and so few options, I knew that I was going to struggle.
So you can imagine my relief when I came across Venuefinder, a website that literally takes all of the stress out of finding a venue and simply does it for you! Not only do I access it via my laptop, but there is also an app that can be downloaded for easy access on your phone.
The site itself couldn't be any easier to use. After registering, which was very quick and straightforward, simply use the pull down tabs to state which town or city you wish to search, the maximum room and catering capacity, or use the advanced search for a more detailed search.
Once you have added all of your criteria, simply press search and you are instantly met with a list of possible venues, all of which I found to meet my criteria, and the only real issue is making the decision to narrow it down to just one!
I won't reveal my final choice, as that would no doubt ruin the surprise, but I was over the moon with the venue and it definitely isn't somewhere that I would ever have thought of ordinarily.
I'm so looking forward to the baby shower now, and most of all to see the look of surprise on my friends (and I use that term loosely, oh ye of little faith!!) faces when they realise that contrary to popular belief, I can be organised!!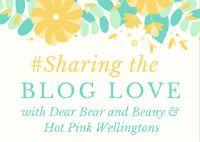 …