A few weeks ago I received an email inviting my family and I down to Lapland UK, and I'll be honest with you, I very nearly declined the offer. Having never heard of Lapland UK until that point, and living four hours north of Ascot, my initial thought was "That's a hell of a long drive for a Christmas grotto!". But, after checking out the website and reading some of the reviews, I literally scrambled to my keyboard and typed out the hastiest of acceptances, realising that this was an opportunity not to be missed. Afterall, if it's good enough for Elton John it's good enough for us!!
"Now in its tenth year, award winning LaplandUK has entranced and captivated thousands of young children receiving national and international acclaim together with royal and celebrity patronage for its unique Christmas experience. Described by Mumsnet founder Carrie Longton as 'the Rolls Royce of Christmas experiences', LaplandUK is regularly featured on national TV and in the press and is widely regarded as the company putting the magic back into Christmas."
Having received our booking confirmation I was able to go onto the website and fill out personal details for the children, complete with names, ages, any special friends, family members or specific events we wanted to include. It was the perfect opportunity for us to praise Eva for doing so well in school, Megan and Harry for being good at nursery and, although Lewis no longer believes in Father Christmas, he was more than happy to play along and I included his successes in football. And with that done, we were counting down the days.
The week before our visit we were sent out the children's invitations, the most authentic looking letters, personalised with their names and informing them that they had been specially chosen by Father Christmas to visit Lapland this year. Their reactions were priceless, with Eva literally screaming with excitement, and I knew then that this was going to be a real lump in the throat kind of visit!
On the day of our visit we set off in the early hours, making the four hour drive south, and it was hard to tell who was more excited. As we finally approached Lapland UK the children let out shouts of delight, "It's a magic forest!" they told each other, "The elves will be waiting!" they screeched. As we parked the car we followed the signs to the entrance and as the fairy lights beckoned I felt a real sense of anticipation, like I was a child again, realising that there was something truly magical about this place.
The entrance was something else, a beautifully lit foyer where the elves ticked off our names on Father Christmas's list while music played and elves appeared, performing comical acts for the children as they fell about with laughter. While we waited for our tour to start we exchanged our money for jingle coins, the elf currency of Lapland, presented in a velvet pouch, and I love how this all added to the magic. As we stood waiting, the children's eyes like saucers, they literally couldn't contain their excitement and although they didn't quite manage to stand nicely in the queue, instead choosing to "battle" each other with a discarded twig, nobody tutted or frowned or made us feel like lesser parents, and the elves simply found new ways to distract them and keep them entertained until it was time for our tour.
Our tour began bang on time which was really impressive as with previous Father Christmas experiences, we've been known to queue for hours! As the day progressed I realised that everything here was planned like clockwork, from one activity to the next, everyone knew exactly what was happening minute by minute with a swift change-over for activities, and the organisation that must go into planning such a huge event stands to be admired. And when the doors swung open to reveal the woodland paths ahead, it felt as though we were stepping into Narnia, the audible "Oooohs" from the crowd as we all hurried through, everyone as excited as the next.
Our first stop was a fairy lit woodland glen where we were greeted by one of the elves. As we sat around the stage he talked us through the story of Lapland, explained the reason for our visit and shared with us the secret that every little pine cone grows into one of Father Christmas's elves. "I've got a pinecone at home!" Eva whispered to me, her little eyes lighting up, "I wonder if it's going to grow into an elf?".
Yet again the doors were flung open and we hurried out onto snowy paths, every tree thick with snow, taking us to our next stop, the toy factory! The toy factory was everything you would imagine it to be, the attention to detail faultless, from the tools to the toys, even as far as a revolving turntable of wooden toys suspended above us on the rafters. It was exactly as a child would imagine a toy factory and not for the first time, I choked back tears as I saw the look of amazement on their little faces.
The children were all seated while the elves explained that they needed a little help to get the toys ready in time for Christmas and would we be able to help them make a Rudolph soft toy followed by a wooden bear. Given the fact that my children hate participation of any kind, it was so lovely to see them raising their hand and joining in the cheers, "I can do it!!" Eva shouted, the biggest smile on her face. It was a little difficult for Harry and Megan to do on their own, at two and three they needed help, but Eva got stuck in and although Lewis was reluctant to sit there with the children, he stepped up to his role of big brother and showed them how it was done.
After another walk along snowy paths, we arrived at Mrs Christmas's kitchen where she and her elves greeted us and sat the children down for a story. Afterwards the children all had the chance to decorate a gingerbread man, again planned so meticulously with individual little hats and aprons, paintbrushes, sweets, icing and a paper bag to take it away in. Throughout I was impressed with how lovely and helpful the elves were, each member of the team clearly loving their job, playing their part and making sure that the children had the best day possible.
From there we were led to my favourite part, the Elf Village. As we approached I could feel the excitement building, meandering along the paths, the sound of voices and laughter in the distance.
Having read in reviews that the ice skating can get quite busy we headed straight for the rink, and yet within a couple of minutes we had our skates on and were on the ice without any need for queueing. The elves brought the children a penguin each to hold on to and they were off! That was a real moment for me, skating around the rink with all four of the children, their little faces flushed, big smiles on their faces, the fairy lights twinkling and the general buzz of excitement. It felt as though we had landed in our very own Christmas movie!!
After half an hour on the ice we decided to explore the village and soon came across Mixie Pixie, the owner of the Village sweet shop. When I asked for directions to her shop she told us, "I can do better than that, I'll walk you there myself!" and taking the girls by the hands she led us to the sweet shop, chatting to the children the whole way, steering them away from the more expensive boxes of chocolates and in the direction of the less expensive lollipops. "Those are my absolute favourite!" she told the girls when we left with a lollipop each, and they both beamed with admiration. "I like that girl lady!" Megan announced, and my heart could have burst!
By the time we had explored the shops, posted a letter to Father Christmas at the post office, enjoyed the juggling skills of an elf, met the husky dogs, Hoot the owl and the most adorable little hedgehog, our time in the Elf village had flown and it was time for the grand finale…..our trip to meet Father Christmas!
It made a huge difference to us that we'd had a good few hours for the children to "warm-up" before our Father Christmas visit. In previous years, when we've been thrown in at the deep end, the girls have screamed blue murder and hated every moment of it. But here at Lapland, by the time we came to wander along the fairy lit paths, the children had found their confidence and any previous worries and fears had long gone.
Soon we came across the reindeers, across a bridge to Father Christmas's sleigh, laden with gifts ready for Christmas Eve,  and along to a wooden cabin where the elves rushed to greet us at arrival and, after taking our names, showed us to a seat.
Within five minutes of waiting, somewhat impatiently, an elf came over, called the children's names, and told us that she would take us to Father Christmas's cabin. The children flocked to her and as we walked they slipped their little hands in hers and we followed her, just the six of us, through a maze of trees, in and out of the paths, speaking in hushed whispers as we quickened our pace.The elf told the children how Father Christmas was so excited to meet us, the excitement building with every step, and by the time we arrived at his wooden cabin, I have never seen the children so excited. As the door swung open we all rushed in, to be greeted by the most lovely, picture perfect scene, and the jolliest of Father Christmas's.
And although Lewis obviously knew it wasn't real,  despite my protestations that it was, the children genuinely believed that this was Father Christmas, their mouths falling open as he spoke to them about their friends, mentioning our dog, their achievements in school, even asking Harry how his toy lamb Baa was doing! We've seen a lot of Father Christmas's over the last twelve years but none as "real" as this one and the children were just mesmerised, their faces lighting up when he handed them a gorgeous, white husky dog each, no doubt the best present we have ever received from a visit to Father Christmas, and a beautifully illustrated book all about Lapland. And as we all smiled for a photo I knew that I would never forget that moment, the look on their faces, the twinkle in their eyes and the utter magic of it all.
As we waved goodbye to Father Christmas it was time to go home and after picking up our free photo, and paying an extra £15 for another, we made our way back to the car, tired, weary but so happy at what a magical day we had shared.
Lapand UK isn't your average Christmas grotto, it's so much more than just a quick hello with Father Christmas and a standard colouring book and crayons, and that is reflected in the price. Initially my eyes popped out of my head when I saw the cost, especially for us as a family of six, and the truth is we just couldn't have afforded it under normal circumstances, and yet now, having experienced it first hand, I can see where every penny of that money goes. And honestly, if you'd have seen the look on my children's faces you would agree, it was worth it, just for that alone. I know that in years from now, when we are old and grey, we will still talk about the Christmas of 2016 and our visit to Lapland UK and how utterly magical it was to see Christmas through the eyes of our children.
If you're wondering whether to book, doubting if it's worth the money, the travel or whether your children are too old or too young, I would say do it, no doubt about it. From aged two to twelve my children had the time of their lives and the only negative thing about Lapland UK is that it has totally spoilt us for future Christmas's, as never again will we be able to stand in a busy shopping centre, queuing with the masses, to see Santa and his polyester beard. If  I could have one wish this Christmas it would be to have this day, over and over again, every year with my children, until one day they make that journey with children of their own.
 If we didn't already believe in the magic of Christmas, then more than ever, we do now!
<

/a>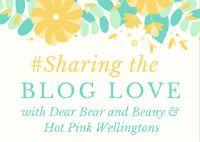 …