I had no idea that Easter had become such a big deal until I started blogging. My news feed is literally filled with pictures of hand-made wicker baskets, lovingly created, housing beautifully painted eggs, Fair Trade chocolate buttons and cutesy little chicks, made, hours later, from woollen pom-poms and pipe cleaners. I have read countless posts on how to lay the perfect Easter dinner table, embroider your very own Easter bunting, depicting the story of Christ and the feast of The Last Supper nonetheless, how to perfect a show stopping Easter bonnet and a whole host of meticulously planned crafts, activities and tea parties.
And so when it comes to failing so spectacularly (or should that be speggtacularly….*groan*…) at Easter, not only have I planned none of the above but I have, quite possibly, ruined Easter……FOREVER!!!
This week it became apparent that Eva is terrified of the Easter bunny. For a child who is equally scared of Father Christmas and the Tooth Fairy, this was of course to be expected. On leaving nursery on Wednesday we were told by Eva's teacher that the Easter Bunny had been and left an egg for her in the garden. And the look on her face was one of pure horror!! When we eventually found the egg, a task which was massively hindered by the fact that Eva would not release her vice like grip from around my leg, she refused to even touch it, let alone eat it. Such was the fear!
"You know, there's nothing to be afraid of," I told her, with a mouthful of Crème egg, as we walked home, "The Easter Bunny is really friendly!".
"Have you met him?" she asked me, eyeing me suspiciously.
"Well no," I admitted, "But I have seen a picture and he is so cute!"
"Could I see a picture of him too, Mummy?" she asked me bravely, holding onto my hand so very tightly. And I told her that yes, as soon as we got home I would show her a photo on the computer.
And so in we went, computer on and she climbed up onto my knee, her little heart beating against my chest whilst I consulted Google, the font of all knowledge. "Picture of the Easter Bunny" I typed in, congratulating myself on such an eggcellent (sorry, I can't help myself!) idea, as a screen full of Easter Bunnies popped up.
"Look Eva!" I told her, "The bunny comes and brings chocolate eggs for you!" And yet she screwed her eyes tightly shut and refused to look.
"How does he walk?" she whispered, "I don't like him to walk!"
"Oh he doesn't walk," I told her, "He hops!" And I quickly scrolled through any images of two legged bunnies.
"But is he wearing clothes?" she asked me, still turning her little face away, "I don't want him to be wearing clothes!"
"Nope, no clothes!" I told her, "Just soft, fluffy fur!" and I bypassed the images of garishly dressed bunnies, ridiculously clad in three piece suits and fluorescent bow ties.
"But how does he carry the eggs?" she continued to quiz me, burrowing her face into my chest.
"He puts them all in his basket and carries it in his mouth!" I explained.
"Does he have teeth??" she whimpered, her body stiffening in fear.
"No darling, the Easter Bunny does not have teeth!" I told her.
"And you promise me he isn't scary?" she asked, visibly relaxing as I desperately scrolled through the images to find a bunny that wasn't standing on two legs, that wasn't wearing any clothes, had his eggs in a basket, did not have teeth nor appeared scary.
"I promise you that he isn't scary." I told her, and at that moment, Eva decided that she was finally brave enough to open her eyes and turn and look at the screen, right at the moment when, out of hundreds of thousands of images, I clicked on this monstrosity….
And that my friends, is how you ruin your childs Easter, forever.
Wishing you all a very Hoppy (I'm not even sorry!) Easter!!!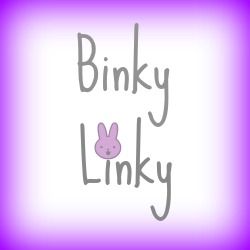 Reader Interactions