Ask anyone who knows me, or those of you who follow my blog, and they will tell you that I am the proudest Mummy to five very special children. You only need to scroll back through my blog to see that it is filled with moments we have shared together, my social media over-run with photos depicting snapshots of our lives, moments of our day, the good times and the bad. And I have always prided myself on sharing an honest account of our lives, never glossing over the hard times, never claiming that this parenting lark is easy, making no secret of the fact that we have our struggles, just as much as the next person. And so last night, when I posted this photo on Instagram, of my children looking adorable on the beach, I could well have captioned it differently.
Perhaps I could have written that we had enjoyed a beautiful day in the sunshine, filled with laughter and fun, making memories to treasure. Maybe I could have shared how we enjoyed an ice cream afterwards, a special moment sat on a picnic bench overlooking the sand, breathing in the sea air, the faint smell of fish and chips from the pier, the promise of blue skies and sunshine as the whispers of Spring beckoned.
I could have told you that afterwards, when the children fell asleep in the car on the drive home, their little cheeks flushed from the fresh air, that I felt as though my heart would burst, that there was no greater sound than their snuffly little sighs, no better feeling than knowing that I was their Mummy.
I could have wrote that, but I'd be lying.
The truth is, it was freezing cold, unbearably cold in fact, and the children screamed from start to finish because the wind blew sand into their eyes, in their mouths and up their noses. Megan lay on the floor and sobbed because I forgot to pack the bucket and spades, Harry bust his lip against Eva's head and Eva cried and told him, "You're not my best friend!", which just made Harry cry even harder. They all cried hysterically until I caved in and bought them all an ice cream, purely to shut them up, which all three of them immediately slopped down their freshly washed coats, screaming hysterically that they wanted another. Eventually I dragged them back to the car like a woman possessed, ranting under my breath how this wasn't fun for anyone, wondering why I had even bothered, mumbling to myself how we could all have stayed at home in the warmth, the three of them arguing over who got to hold the iPad whilst they watched other children opening Kinder Eggs on YouTube.
I had driven home, tears stinging my eyes, wondering why they find it so difficult to just behave at the moment, feeling nothing but relief when they finally fell asleep, dreading the moment when they woke and the screaming started all over again.
And yet I didn't write either of those things; too mentally drained to rehash the dramas of the day, too tired to tap out more than a few words, too fed up to write anything other than a vague implication that our day had not gone to plan.
"A windy but Sunny day at the beach! You'd be forgiven for thinking that this is an idyllic scene of calm and tranquillity, believe me when I say – it wasn't! I've got a feeling that the next six days of half term are going to drag!"
Perfectly reasonable, right? And so when the following message landed in my in-box, berating me for sharing this post, I was shocked to say the least.
"I was surprised by your post on Instagram this evening. You would think that someone like you would be more grateful for your children."
And for a moment, I felt as though the wind had been knocked right out of me, the shock and hurt that someone would not only take the time to message me and say such a thing, but go to the lengths of creating what appeared to be a fake Facebook account to do so.
And sitting there, reading back over my caption, which given the truth was really quite tame, I fast went from indignant to angry.
Let me tell you that "someone like me" may well be the proudest Mummy in all the world. Even as the years pass, I still feel incredibly grateful that we have been blessed with four healthy children in our arms. Never for one moment do I take that for granted, nor forget just how unbearably painful our journey was to have them. There are moments when I still have to pinch myself that these children are really mine to keep, never forgetting the fifteen babies that we lost, nor the son who should be here now, ten years old and adding to the chaos. I still get a lump in my throat when I say the words, "My children.", unable to believe just how lucky we have been, and the days when I watch them at a distance, in complete awe of their beauty, their crazy characters, the bond they all share, I thank God that miracles do happen.
And yet the truth is this. "Someone like me" still has days when I struggle to like my children very much at all. As much as I love them, and I can't even begin to tell you just how much, the days when they whinge from morning 'til night, when they trash my home, hit, kick and scream at each other, when they embarrass me in public, terrorise me in the supermarket, refuse to eat a dinner I have spent hours slaving over, I'll be honest, I find it hard to come up with even one redeeming quality.
"Someone like me" still has days when I'm tired, more tired than I ever thought possible, dealing with all of my health issues, in more pain than you could ever imagine, feeing completely overwhelmed when I look around at the state of the house, the mountain of washing, the long list of jobs that I never get round to, the constant demands and responsibilities, and I ask myself why I ever thought that this was a good idea? I listen to myself screeching at the kids like a deranged banshee, my head throbbing, just counting down the minutes until bedtime, and it feels nothing like I thought it would do. Someone like me still has days when I am not the mother that I thought I would be, nor the mother that I had hoped to be, and nor is this how I imagined it would feel when all of my dreams came true.
Every day I see other people referring to their children on social media as d*cks and n*bs, not something that I would ever write personally but you know what, I've probably said it in my head on more than one occassion. And then here's me, literally just implying that my children have been hard work that day, no reference whatsoever to the male anatomy, and all of a sudden that's a problem? And why is that? Because I struggled more than some to have my children? Because I lost so many babies? Because my son died? Because I should be more grateful than anyone else?
Yes my children are so wanted, so treasured and so utterly precious, but let me tell you this – despite everything we went through to get them, my children are just as annoying as yours.
For a long time I was afraid to admit that to myself, let alone anyone else, so worried that if I moaned about being tired or fed up, or just wanting a few moments peace and quiet, that those who were struggling to conceive, or bereaved parents whose grief was still so raw, would deem me ungrateful. At one, two, three o'clock in the morning, when I wanted to cry through exhaustion, the babies screaming simultaneously, pregnant already with our fifth, I knew that I was incredibly lucky, that I had more than some couples could ever hope for, and I tried so hard to remind myself of that, telling myself that I should be grateful for every second of my children, the good and the bad.
And yet the truth is, you find me a parent on this planet who hasn't felt that way once in a while, or even every day for a while; you find me one parent who isn't tired or fed up or a little bit miserable because their kids are going through a difficult patch, wont sleep, aren't behaving, are literally driving you round the bend; find me just one parent who hasn't felt that way and I'll show you a liar.
Because as much as my children are wanted, as most children undoubtedly are, they are no different to any other child out there. And just because we have been through more than some people ever go through to get them, that doesn't make us different from any other parents either. The parents who tried for countless years to conceive their babies, the parents who went through gruelling cycles of IVF, the parents who adopted, who miscarried, endured stillbirths, whose children died in devastating and tragic circumstances, we are all of us human.
And our children are just as annoying as yours.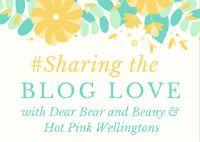 …