With Eva starting school this September and Megan at pre school for fifteen hours a week, as much as I knew I would miss having the girls with me each day, I was curious as to what life would be like for Harry and I. From the moment he was born he had a one year old Megan, a two year old Eva and a ten year old Lewis to share me with, all needing my attention in their own different ways, and there has never been a time when it was just the two of us.
I had no idea what to expect from our time together, having spent the last two years feeling poorly, stressed out and exhausted, and yet I can honestly say that these last six weeks have been some of the best we have ever had. Despite the rush of mornings, the palaver of getting four kids ready and out the door, the scramble to school with one, two, or even three of them kicking and screaming down the school path, afterwards, when it's just Harry and I, our days have been so lovely and relaxed.
For the first time in a long while I can leave the house with just one little hand to hold, without the three of them shooting off in opposite directions, without me screaming like a banshee and making fake phone calls to report back to Daddy. I can go out in the car without the constant back seat bickering, singing along to "Now that's what I call Disney!" without Megan screeching at me to be quiet, and cruise along the motorway without refereeing another melt down because one of my children looked at the other in the wrong way. I can go out, to busy places, without the fear of losing a child because I dared to take my eyes off them for a split second, leisurely strolling along without being a human coat hanger, weighed down by coats and bags and the assortment of toys, dolls or teddies the children insist on taking along with them every time we leave the house. Just me, Harry, his precious "Pack Pack", and every single day a new adventure.
It helps that the weather has been so kind to us this Autumn and we have been able to spend all of our time outdoors burning off the kind of energy that only a two year old can produce. We have visited places that I would never have dreamed of going with all three of the little ones, places I would never have managed to manoeuvre the pram along muddy paths, and yet the thought of trying to control all three of them running free would be out of the question, places where it would cost a small fortune just to pay the entry fee for the three of them (I wonder how long I can get away with Harry being 'not quite two'?), places that would just be too stressful, too messy, too hectic, too much like hard work.
So with just the two of us to please, we have spent our days in the park, exploring in the woods, hunting for conkers, for ladybirds, ducks and spiders. We have climbed trees, jumped in puddles, eaten home made cake from quaint little cafes. We have jumped on the train, wandered around museums and adventure play parks, and we have enjoyed every single moment of this beautiful Autumn sun.
And at two years and four months, the same age as Lewis when we lost Joseph, and already older than Eva when she became a big sister of two, I feel as though I have been given another chance to really make the most of this time. Because although Lewis had me to himself for eight long years, our time together at the same age was very much clouded by grief and, by the time that Eva and Megan reached their second birthdays, our life, although lovely in so many ways, could only be described as chaotic! And part of me feels guilty about that, the fact that the girls missed out on that quality one-on-one time with me, and I guess there lies the benefit of a larger age gap, and yet the other part of me knows that for every moment of that time they missed out on, they were doubly blessed to have each other. They have always more than happy to play together in the garden, to go to the park and play on the swings, to curl up on the couch and watch a movie, to battle it out over Hungry Hippos or, if we were having a really bad day, grind me down until I gave in and brought out the Play-doh!
But now, this time for just Harry and I, it's almost like the calm after the storm. It feels as though I have finally taken my foot off the gas a little, taken the time to breathe in the beauty of each day, to really enjoy every moment rather than just going through the motions, on autopilot, doing whatever it takes to stay sane, counting down the minutes until bedtime. I feel as though I have finally found my feet again, after merely hanging on for dear life through the rollercoaster of three under three, and I feel different some how, less anxious, a little less tired, a lot more relaxed.
I find myself looking at Harry and feeling nothing but grateful that I get the chance to experience these moments, just one last time. I watch him as he plays, when he walks beside me holding my hand, or reaches upwards for a hug, and I could not love him any more if I tried. When I look into those soulful brown eyes, as he plants another slobbery kiss on my lips, I am all too aware of how fast the time is passing and I hold him that little bit closer, make our days that little bit more fun, for fear that all too soon he will join the girls at school and our days will be very different.
Life with children takes so many twists and turns, every stage so very different, and yet this one, with my little explorer by my side, is one that I wish could last forever.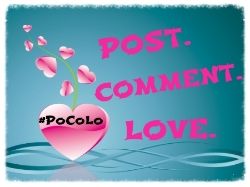 …