Almost ten years ago, I inadvertently found myself becoming a member of a club that no Mother ever wants to be a part of. I found myself in the company of women just like me, dealing with the loss of a baby. And what started off as a group of complete strangers, over the course of the last decade we have had the opportunity to get to know each other, to support and advise each other, to listen and encourage and forge friendships which I know will last the distance.
We are all so very different, there are no two of us the same. Different ages, different circumstances, geographically poles apart and yet all with one thing in common. We are Mothers, missing our children, simply looking for a way to survive.
There are times over the years when I have credited these women with saving my life. In those early days when I could not imagine living with this pain for even a moment longer, these girls held out their hands and walked beside me. During those long, dark nights when my arms physically ached for a baby to hold, they were there, with open arms, guiding me through it. When I felt like giving up, when I couldn't find a way to move forward, they offered me words of encouragement, of love and support, and reminded me how far I had come.
And the thing that always resonated so loudly with me was that not only were these women dealing with their own losses and their own pain, but they added my burden to their load and carried it with strength and determination. When one of us faltered we would help eachother back up and slowly but surely we made baby steps in the right direction.
Over the years life has dealt even more devastating blows to these women, myself included. Between us we have dealt with the loss of more children, the breakdown of relationships and divorce, the loss of parents, gruelling battles against cancer and other life threatening illness. At the same time we have seen eachother through proposals and marriage, through pregnancies and babies and we have watched eachother grow from strength to strength with nothing but love and admiration.
Together we have shared something that no Mother should ever have to experience, bound together by the invisible strings of sorrow. We have shared every thought in our heads, said out loud the unspoken, we have never judged, never questioned, never forgotten what led us to each other. When we remember our babies we no longer think of just the child that we lost, but of all of the babies that we lost together. It has been a small comfort over the years, in such an expanse of pain, to think that our children have each other in just the same way that we do.
And together we have done something which at one time we deemed the impossible.
We have survived.
Because although we may never be the women that we once were, or live the life that we had so hoped to live, together we can survive just about anything. And today, on Independent Womens Day 2016, these women are my superheros, no doubt about it.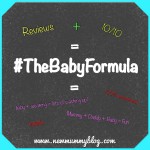 Run Jump Scrap!
Run Jump Scrap!
https://2.bp.blogspot.com/-nfxNsUtgPmM/Vrz0wVdON8I/AAAAAAAACII/jjleeHJqntU/s1600/FabFridayNewYear1.jpg